To all Delegates of Europa Nostra's European Heritage Congress 2017 in Turku, 11-15 May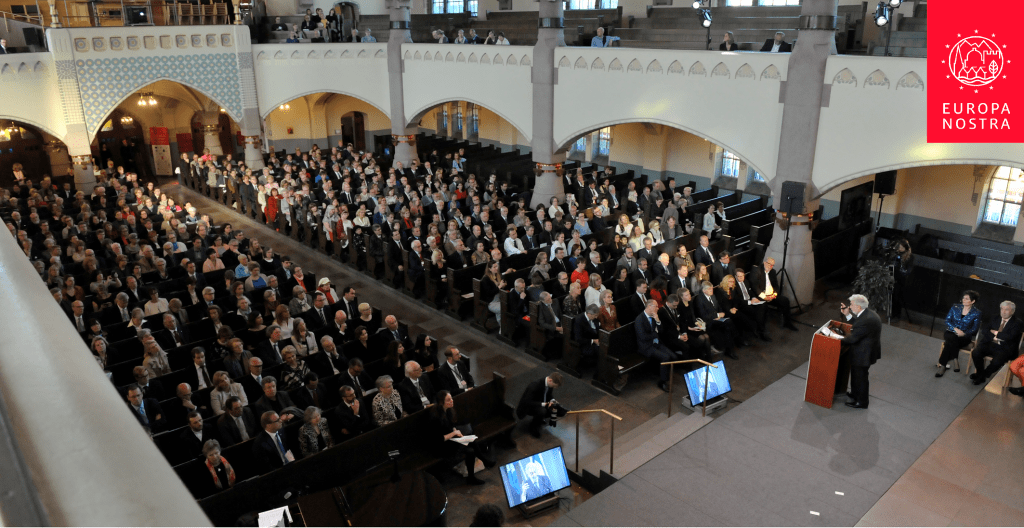 Dear All,
On behalf of the Board of Europa Nostra and the International Secretariat in The Hague and in Brussels, and also on our personal behalf, we would like to thank you for your active participation and contribution to our European Heritage Congress in Turku. We very much hope that you appreciated and benefited personally and professionally from the various events and networking opportunities organised during our Congress, with the invaluable cooperation of Europa Nostra Finland, our country representation in Finland. We particularly wish to extend our heartfelt thanks to Tapani Mustonen, Anna-Maija Halme and Benito Casagrande. We also wish to thank the City of Turku for an extraordinary welcome and support, the Turku Music Festival Foundation, the Luciano Pavarotti Foundation and the Matti Salminen Foundation for enriching our Awards Ceremony with an inspiring musical programme as well as numerous partners and supporters from Finland and other European countries.
We are proud to share with you a selection of Congress photos and videos, that you can view and download via our Flickr and YouTube channel's. 
We especially wish to draw your attention to the short video with the highlights of our memorable Awards Ceremony and to the full version of the ceremony video which is available on our YouTube channel. 
We invite you to visit our new website for congress related news and follow our social media channels (Twitter & Facebook). We would very much appreciate if you could help us to spread actively our news especially with regard to the European Year of Cultural Heritage in 2018.
IMPORTANT:
Last but not least, we thank you in advance for filling in our online Evaluation Questionnaire.
As the organisation of the European Heritage Congress is one of the key activities of Europa Nostra's EU-funded network project "Mainstreaming Heritage" (2014-2017), it will help us provide a sound evaluation and final report of the overall project to the European Commission. Thanks to your valuable feedback, we shall also be able to continue improving the quality of our congresses and service to our delegates.
Thank you for your cooperation and for your continuous support and input to Europa Nostra's action in favour of Europe's cultural heritage.
We look very much forward to welcoming you to Europa Nostra's European Heritage Summit next year in Berlin or to one of our forthcoming events in preparation of and during the European Year of Cultural Heritage in 2018.
Sneška Quaedvlieg-Mihailović,
Secretary General
&
Barbara Zander
The Hague Office Coordinator