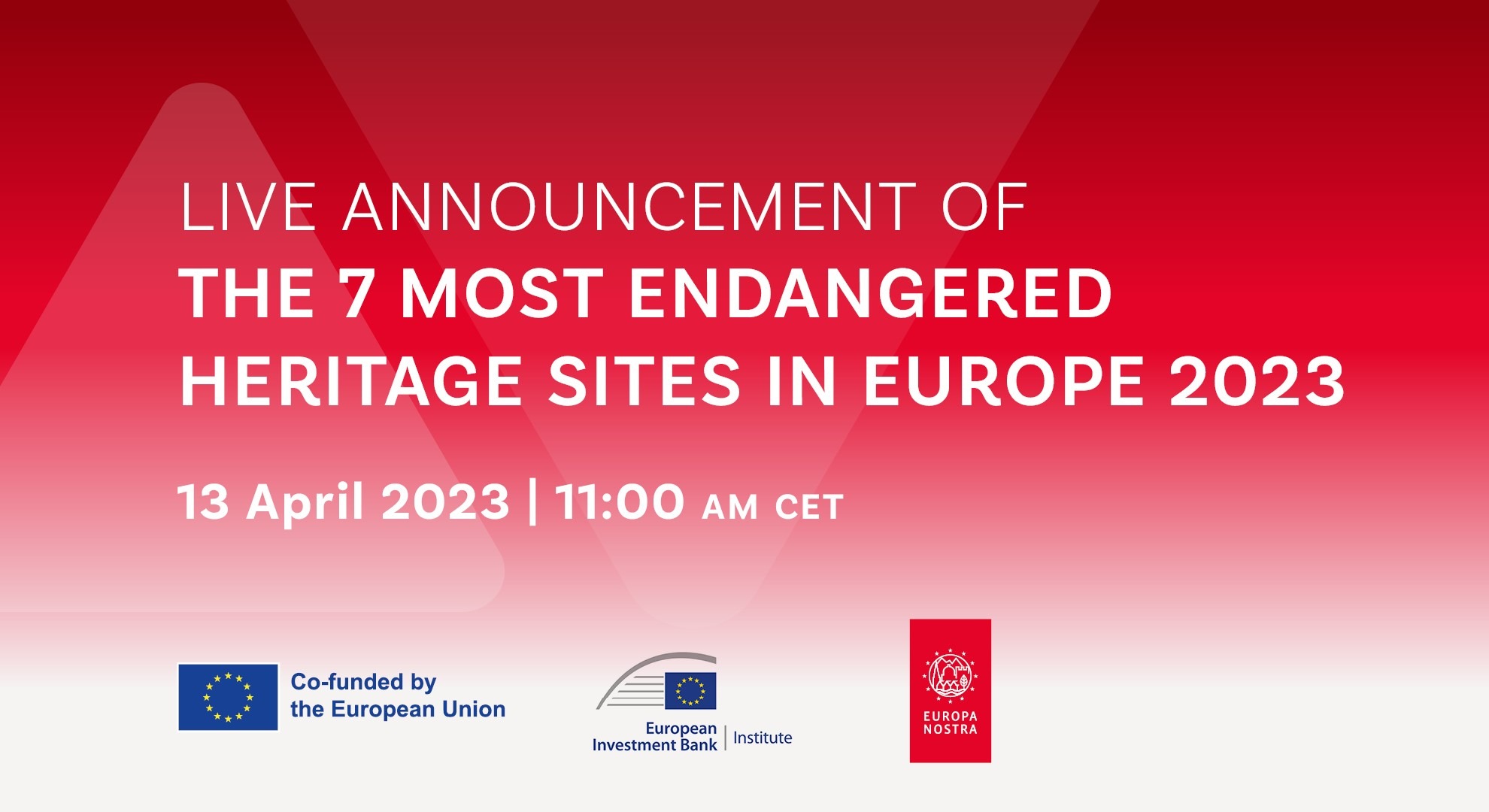 Join us for the Live Announcement of the 2023 List of 7 Most Endangered Heritage Sites in Europe on 13 April 2023 (11:00-12:30 CET).Guy Clausse, Executive Vice-President of Europa Nostra, together with Bruno Rossignol, Head of Programme for Climate and Heritage at the European Investment Bank Institute, will host the online event where the much-awaited list of 7 Most Endangered monuments and heritage sites 2023 will be unveiled.

Representatives from the organisations that nominated the 7 selected sites will contribute to the online event, which will be moderated by Sneška Quaedvlieg-Mihailović, Secretary General of Europa Nostra.

The 7 Most Endangered programme mobilises public and private partners on a local, national and European level to find a viable future for threatened monuments and sites in Europe. The 7 Most Endangered Programme, which celebrates its 10th anniversary this year, is run by Europa Nostra in partnership with the European Investment Bank Institute. It also has the support of the Creative Europe programme of the European Union.

Join us on 13 April to find out which heritage sites in Europe have been selected by the Europa Nostra Board for the 2023 List of 7 Most Endangered! We count on you to support us in our mission to raise awareness of and save these sites!

IMPORTANT: This online event is free of charge but registration is compulsory.
Register now